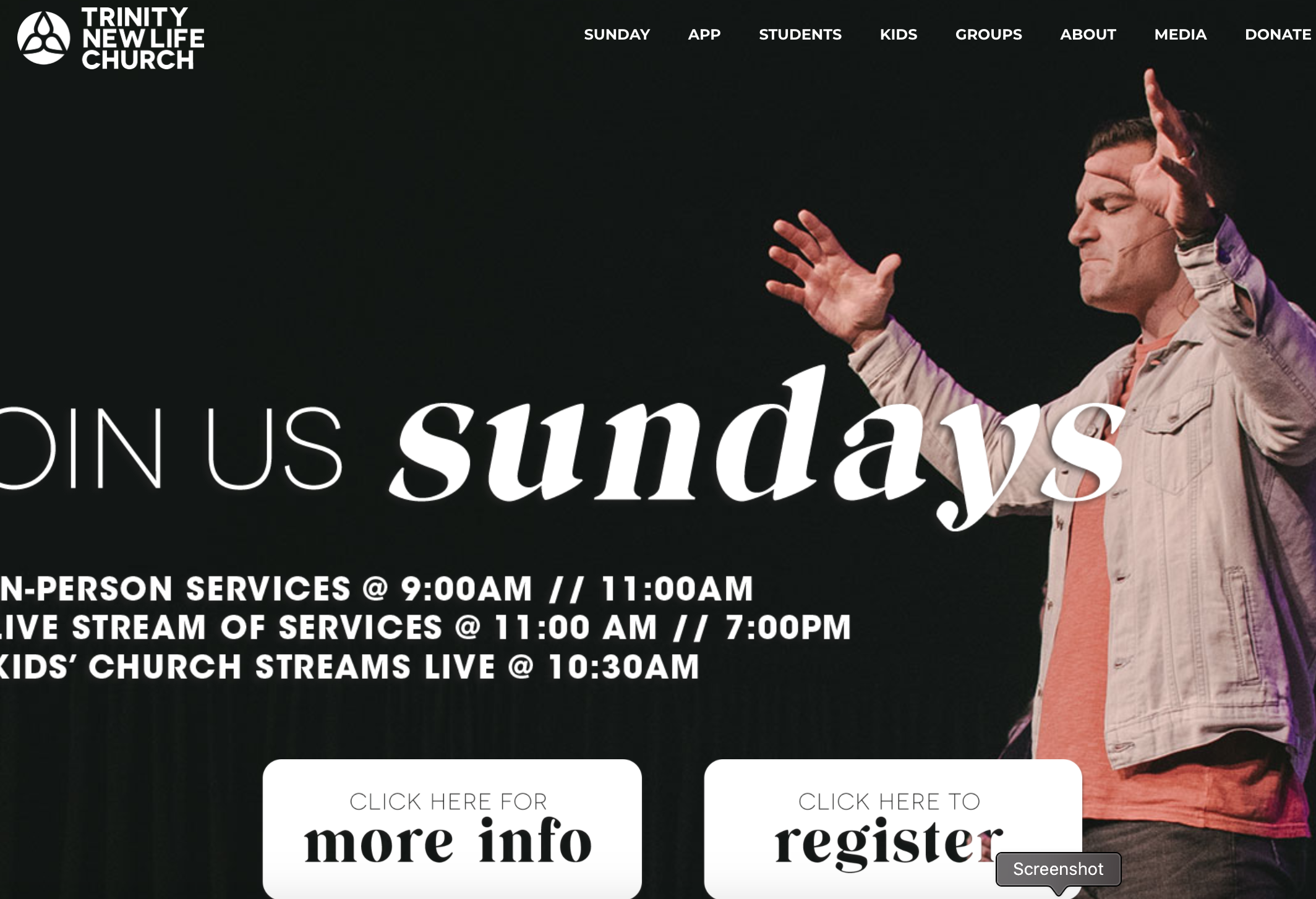 Click here to see a sample of our content!
About
Since 2017 I have acted as the Director of Writing for Trinity New Life Church. I oversee a team of writers who create weekly content. Our bread-and-butter are daily devotionals we publish on our site and through email to hundreds of readers each day.
Responsibilities
Direct content to align with church's weekly themes.
Manage a team of writers through Slack, Notion, and Planning Center Online.
Oversee consistency in structure, voice, and style.
Lead by example by writing alongside my team.
Onboard and train new writers through meetings, email, and video.
Favorite Aspect of Directing
I love being able to serve a great group of diverse people who share a common purpose! The team is flexible, caring, funny, and hardworking.