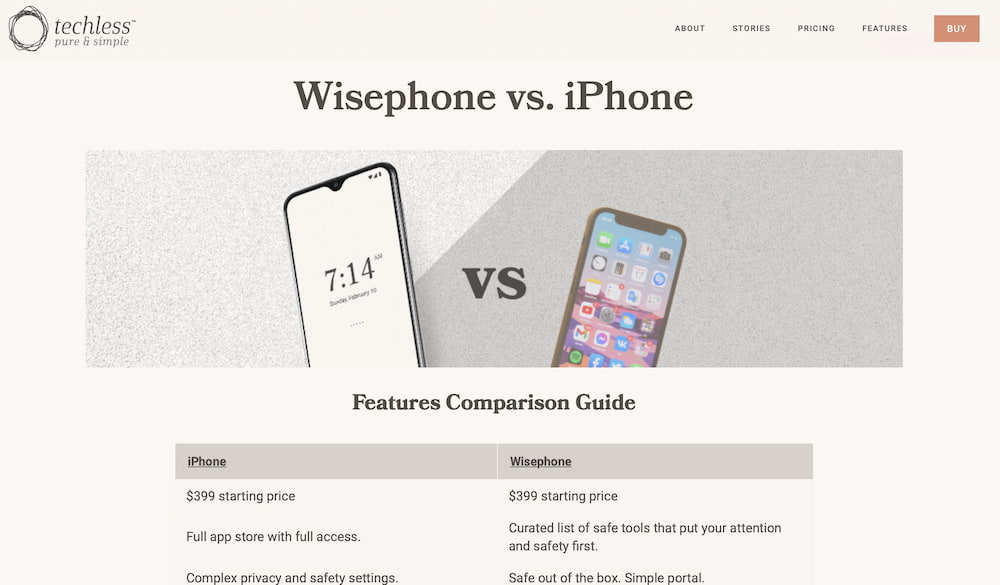 Click here to see the comparison pages!
About
A series of comparison pages to address customer search intent. Designed as middle-of-the-funnel content, each comparison page focuses on a competitor's product and what makes Techless's phone stand out. 
Contributions
Pitched content idea to team.
Researched competitors and SEO search intent.
Outlined, drafted, and edited all content.
Designed compare pages in SquareSpaced and published on LMS.
Returned to pages and optimized SEO and content.
Favorite Quote
"Simplicity and functionality should dance together."