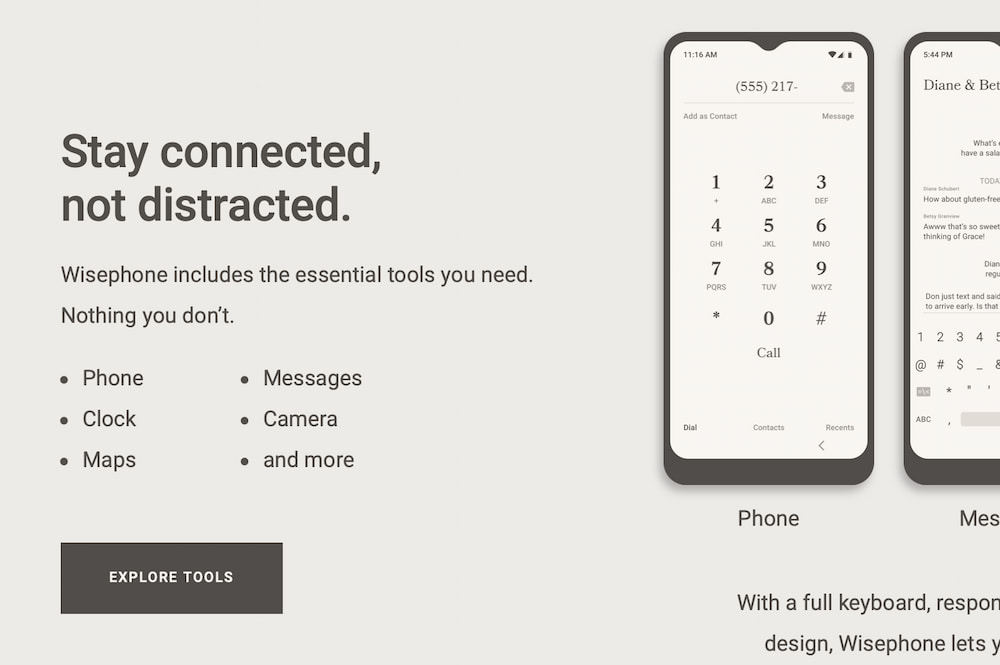 Click here to see the page copy!
About
Client wanted a more fleshed-out features page to capture the nuances of the developing phone. 
Contributions
Collaborated with graphic designer within Figma.
Wrote original copy for headers, body, and call-to-actions.
Transformed blocks of texts to bulleted-lists with white space.
Revised for brevity and clarity.
Injected a playful and informational tone.
Weaved marketing psychology within the features.
Recommended CTA placements.
Favorite Aspect of Project
I enjoyed working alongside the team's graphic designer — literally, I was able to write in the copy next to his design assets within Figma. 😀The visuals and copy played well together, and the client was pleased with the end product. As well, writing short copy that aimed to inform and persuade felt natural and fun.